Science communication workshops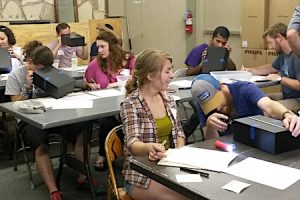 Involvement of scientists in outreach and public service  is critical to shape the public's scientific literacy and attitudes towards science. Nonetheless, scientists do not typically receive training on how to engage a broader audience that does not have some degree of training in their field, and how to effectively communicate complex concepts and their relevance to everyday life. In collaboration with Jared Bixby and Nicole Wade, educators at Sunset Zoo in Manhattan (KS), as well as various entities associated with Kansas State University, we have created professional development opportunities in science communication for undergraduate students, graduate students, postdocs, and faculty members. The Science Communication Fellowship program focuses on three goals: (1) Participants reflect and discuss the broader relevance of their specific research projects. (2) They are taught to develop skills to initiate and carry an interactive conversation about science with members of the public. (3) They create novel, hands-on educational activities that are prototyped and refined with an actual public audience and subsequently presented at public engagement events at the zoo and local schools.
Public engagement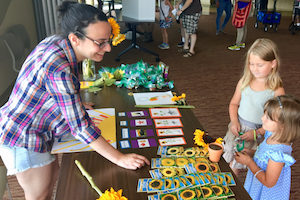 Members of our lab regularly seize public engagement opportunities to pique people's curiosity in science. In addition, we collaborate with Sunset Zoo to provide new platforms in the Manhattan (KS) region that allow scientists to reach out to public audiences through informal, discussion-based presentations, and we generate opportunities for K-12 teachers to get hands-on science experiences. With the help of NSF and the K-State Center for Engagement and Community Development, we currently focus on the following projects:
Science on Tap: Held in a relaxed setting at a local brewery, Science on Tap features a brief, informal presentation by a local scientist followed by lively conversation.
Science Saturdays: Science Saturdays offer families and guests of Sunset Zoo hands-on activities to discover the fascinating world of science. This come-and-go event shares current research in a fun and new way.
Teacher research experiences: We provide professional a development program for K-12 teachers, connecting them with educators and researchers to build capacity in implementing the Next Generation Science Standards (NGSS).
Zoo exhibition: We are collaborating with Sunset Zoo to create a permanent exhibit showcasing extremophile fishes and their ancestors. Connecting to the interpretive themes of the zoo, the exhibit explains how biological research, such as our work on extremophile fishes, can benefit society and contribute to species conservation in their natural environment.
Collaboration with media producers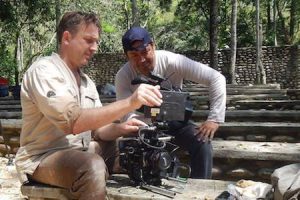 We strive to be active collaborators in the production of online, print, radio, and TV media. To do so, journalists, photographers, and camera teams have accompanied our expeditions to Mexico. Past participants included people working for GEO magazine, Mona Lisa Productions, and the BBC. These efforts have contributed – amongst others – to a children's book on cave animals, features in magazines, and  TV documentaries ("Life in Hell" and "Mexico: Earth's Festival of Life").
Kansas Science Communication Initiative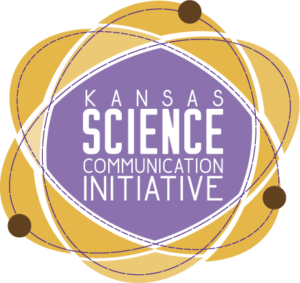 We are participating in the Kansas Science Communication Initiative (K-SCI). K-SCI brings together researchers, communicators, and community partners to engage diverse audiences in understanding, enthusiastically promoting, and actively participating in science and research. In fall 2017, we organized the first Science Communication Week at K-State, to communicate science and celebrate big ideas. The week included community outreach events and professional development opportunities for scientists and communicators, featuring – among others – NPR science correspondents Joe Palca and Maddie Sofia as well as National Geographic photographer Jim Richardson.
"Just Ask a Scientist"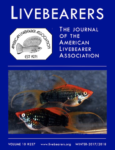 "Just Ask a Scientist" is a new column in the Livebearer, the journal of the American Livebearer Association. It provides fish hobbyists with an avenue to ask questions about the biology of livebearing fishes they keep in their aquaria that are then answered by a scientist with matching expertise. Interested people should become a member of the American Livebearer Association and send their questions directly to Michi; he will do his best to answer their question or find somebody that can. The first installments covered the following questions: