Michael (Michi) Tobler
Professor of Evolutionary Biology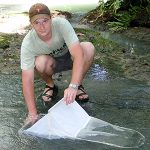 Michi graduated with a Ph. D. from the University of Zürich. He is interested in a wide range of questions in evolutionary biology. His current work leverages livebearing fishes as a model to ask questions about the origins of functional trait diversity and speciation. He strives to make science – and biology in particular – accessible to broad audiences.
---
Graduate students
---
Cassie Delich
B.S./M.S. Student
Cassie is in the combined B.S./M.S. program at K-State. Her work explores potential hybridization in three species of Thorichthys cichlids that coexist in the floodplains of Southern Mexico.
---
Erik Johnson
Ph.D. student
Erik received a B.S. in Biology from Brigham Young university in 2022. He is interested in the evolution of asymmetrical traits. His current research focuses on how asymmetric traits influence behavior and how they are maintained broadly in livebearing fish. He also looks at how these morphological asymmetries are connected with other traits such as brain structure and gonopodial complexity.
---
Soren Johnson
Ph.D. student
Soren received a Bachelor of Science in Zoology from Olivet Nazarene University in 2019. After undergrad he spent a year and a half working for the Illinois Natural History Survey at the Lake Michigan Biological Station as a fisheries technician. He then went on to receive his Master of Science in Biology from Southeastern Louisiana University in 2022. He is broadly interested in genomics and ichthyology and is specifically interested in how adaptation to an extreme environment occurs across a gradient.
---
Madison Nobrega
B.S./M.S. Student
Madison is in the combined B.S./M.S. program at K-State, while majoring in Fisheries, Wildlife, and Conservation Biology as well as Spanish. Her work as an REU scholar focused on better understanding the role of sulfide on fish metabolism. She is expanding on that by combining pharmacological, respirometry, and transcriptomics approaches.
---
Libby Wilson
Ph.D. student
Libby received a B.S. in Biology and a B.A. in Spanish from Truman State University in 2018. She is broadly interested in mechanisms underlying biodiversity and speciation. Libby's current research focus involves identifying the microbiomes of fish in sulfidic habitats and understanding how host-microbiome relationships potentially influence ecological function and physiological adaptation to extreme environments.
---
Undergraduate students
---
Ethan Christopher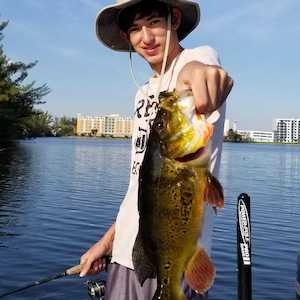 Ethan is a sophomore at K-State, studying Fisheries and Wildlife Biology. He maintains fish habitats and works to care for and ensure the health, wellness, and safety of the fish. He is interested in developing and maintaining aquariums, making conservational efforts, and fishing. He hopes to study the complex relationship between native and non-native fish species especially in the Florida Canal systems.
---
Sophia Steffensmeier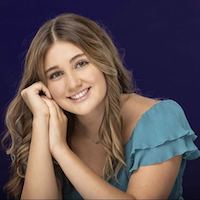 Sophia is a senior at Manhattan High School and works with Madison to better understand mitochondrial adaptation in fish using the drug AP-39. She plans to major in marine science next year, with an environmental engineering minor, and is interested in the intersection of biotechnology and water.
---
Ayden Wilroy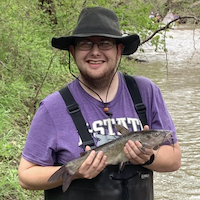 Ayden is a senior at K-State, studying Fisheries and Wildlife Biology. He is interested in the evolution and development of placental structures and how they differ among live-bearing species. He hopes to  study matrotrophy on a mass scale with a focus on inland waterways of North America, particularly Mexico.
---